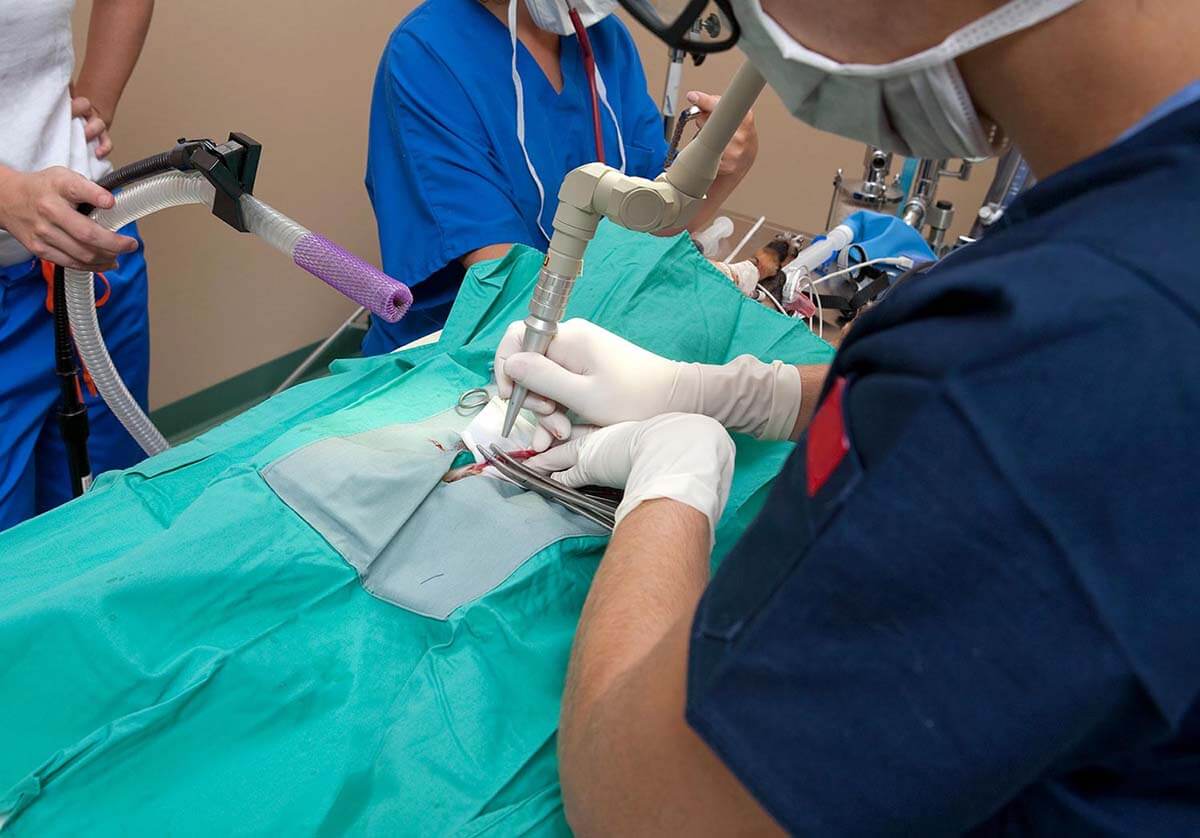 Claus Paws Animal Hospital provides CO2 laser surgery for pets in Clark County, WA. CO₂ laser surgery has been used by veterinarians for many years and it has many benefits including reduced pain and infection and improved healing and recovery times.
---
At Claus Paws, we use CO₂ laser surgery for all soft tissue surgery procedures including spays, neuters, and mass removals. CO₂ laser surgery technology uses a laser beam as a cutting tool, which makes it a great option for soft tissue surgery.
Unlike traditional surgery techniques that use scalpels, the CO₂ laser beam provides a higher degree of surgical precision, and it seals blood vessels and nerve endings in the tissue as it cuts. This means there is less bleeding and less post-operative pain for your pet.
Other benefits of CO₂ laser surgery include:
Reduced swelling. The laser beam seals lymphatic vessels during surgery, which creates less swelling.
Reduced infection. The laser also removes diseased tissue, which helps improve the overall condition of surrounding tissues.
Faster recovery. Your pet experiences less post-operative pain and inflammation after surgery to help them heal quickly.
Dr. Claus is a laser surgery specialist and will take excellent care of your pet during the surgical procedure. We strictly adhere to all recommended veterinary surgery protocols and use state-of-the-art medical equipment to provide high-quality surgical care for your pet.
Claus Paws Animal Hospital is also working on obtaining a Fear Free certification that assures a calm, comfortable, and stress-free environment for our pet families.
To learn more about Claus Paws CO₂ laser surgery, please call us at (360) 896‑7449 today.